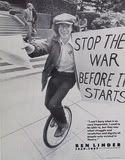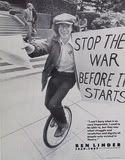 As I reported on earlier, there was an informative meeting today on the upcoming student elections. The meeting was held in the Ben Linder Room of the EMU. In case you were wondering, Ben Linder was a happy, university peacenik who tried to bring his unicycling mirth to Nicaragua … and was subsequently killed by contras. Anywho, there's a list of the info and insights gleaned from the meeting below the fold.
The deadline to file a petition for candidacy is March 7.
A candidate fair will be held April 1, with live music acts!
Future ASUO Exec candidate Drew Cattermole (running on the Oregon Commentator ticket) showed up … for the pizza.
I showed up for the pizza, too.
Quote of the meeting by Sen. Jacob Brennan: "I wasn't aware of even half of the programs that your student dollars go to fund [before joining the Programs Finance Committee]." You and everyone else, Jacob.
ASUO President Emily McLain mentioned the Oregon Students Association during her presentation. Boo-urns.
There were whispers of starting a goregrind ticket.