The Ol' Dirty did a sufficient job of covering this year's Willamette Valley Music Fest', but, as a Cultural Forum employee I feel I experience the festival differently.
As with any traditional Eugene event there was a multitude of nude, unsupervised children, and sagging, unclothed breasts, both burning in the sun. But, I think this year's real treat was this Bill Murray (well at least his character, Ernie McCrackin, in the 1996 movie Kingpin) look-a-like.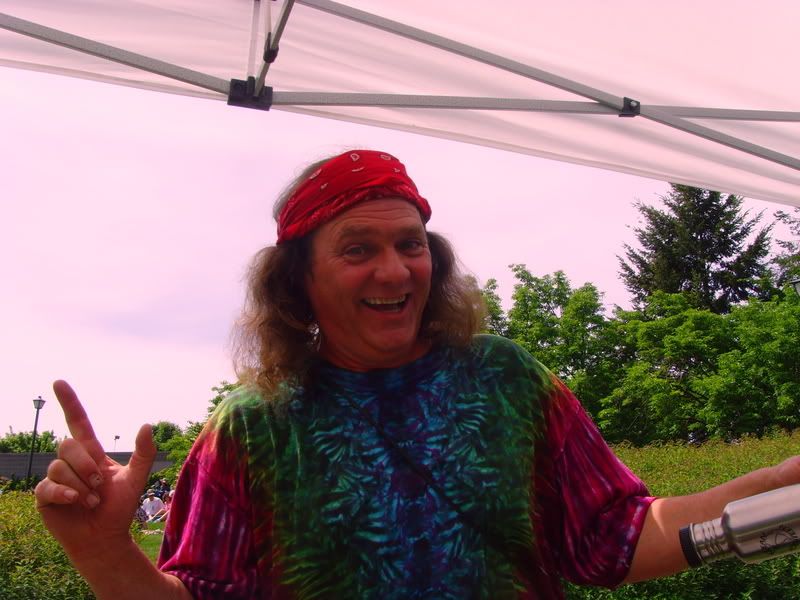 Unfortunately, I was working when he asked me to dance, but I assure you, beholding his presence and scent in real life was simply enough.